Welcome to Vets on Wheels
Dr. Sonia Bernal & Dr. Carlos Rodriguez your Veterinarians in Calgary, Alberta
Call us at (587) 899-8387
If you live in Calgary or surrounding area, then you have picked the purrfect site to find a mobile veterinarian. Dr. Bernal & Dr. Rodriguez are licensed veterinarians, ready to accept both dogs and cats patients. Your pet's health and well being are very important to us and we will take every step to give your companion animal the best possible care.
Vets on Wheels provides a wide range of basic non emergency services including, but not limited to; physical exams, blood testing, vaccinations, dental health, nutrition and end of life when the time comes. A mobile service is convenient, especially for busy families, individual with disabilities, multi-pet house holds and senior citizens. In addition Vets on Wheels is a great option for pets that are shy, get easily scared, get car sick or are difficult to transport due to size or mobility issues as is often the case with geriatric patients.
With over 15 years of experience in the veterinary field Dr. Bernal and Dr. Rodriguez are experienced in all types of conditions and treatments while remaining current with the latest development in the veterinary care. Beyond first rate pet care, they make the appointment comfortable, so both you and your pet can relax in the comfort of your own house and look forward to meeting your veterinarians without a hectic and often times stressful trip to the vet office.
Dr. Bernal & Dr. Rodriguez believe that one of the fundamental aspects of any pet health care is an annual check-up, but under the traditional pet care model this can often be an inconvenient and highly stressful experience for both you and your pet. By going mobile Dr. Bernal & Dr. Rodriguez can reach any patient, anywhere in the city, and ensure that every pet can receive the best possible care.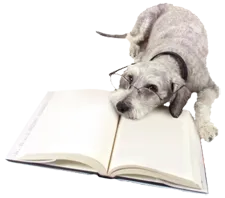 In addition Dr. Bernal & Dr. Rodriguez have a number of free resources on the website, for you to learn about how to help provide the best care for your pet(s). Browse around and look at our articles and pet videos by going to the veterinary topics at the bottom of the page. Dr. Bernal & Dr. Rodriguez believe that the best veterinary care for animals starts with ongoing nutrition and preventive care. If you want to ask us a question call (587) 899-VETS (8387) or email us and we'll get back to as soon as we can. You can also subscribe to our newsletter which is created especially for Calgary pet owners. As the pet parent you are a key participant in your pets well being, and the free informative articles contained in the newsletter and on the website will help keep your pet in good health between your veterinary visits.
At Vets on Wheels, we treat your pets like the valued family members they are.
Dr. Sonia Bernal - Dr. Carlos Rodriguez
Calgary Veterinarian | Vets on Wheels
(587) 899-8387