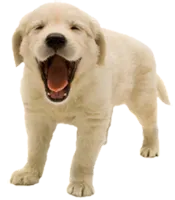 When you are looking for a mobile veterinarian you should be able to count on superior care and excellent service. We at Vets on Wheels in Calgary Alberta have assembled an expert team to bring you the best possible healthcare for your pet. As a mobile practise we offer convenient animal care geared towards:
Busy families
Individuals with disabilities
Multi-pet households
Senior citizens
In addition Vets on Wheels is a great option for pets that are shy, get easily scared, get car sick or are difficult to transport due to size or mobility issues as geriatric patients.
Call (587) 899-8387 to schedule an appointment and we will find a time that works for you. The convenience of having your Veterinarian coming to see your pet saves you time & money and also allows Dr. Bernal to see your pets in their natural environment. This can provide key insight regarding behavioural problems, as well as allergies.
Your pet should have an annual check-up and Dr. Sonia Bernal will provide a comprehensive examination from head to tail at an affordable price to ensure you are 100 percent satisfied with Vets on Wheels.

It is important to have available any medical history you have of your pet(s) when Dr. Bernal comes to see you. It's best to keep a journal of your pet's health throughout his or her life, including behavioral shifts. Please tell us if there is anything that you think will be important for us to know.

In some circumstances, Dr. Bernal will refer you to a specialist who has advanced expertise in areas such as internal medicine or surgery.